What is NEWA?
The Network for Environment and Weather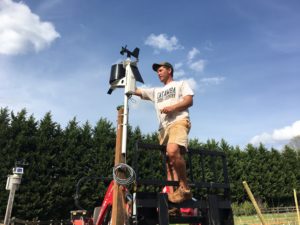 Applications (NEWA) is a system created by Cornell University that uses local weather data to predict when pests and diseases are most likely to occur.  This allows farmers to get a jump on the pests and protect their crops from significant damage.  In 2017, the Polk County Office of Agricultural Economic Development purchased a compatible weather station and installed it at TK Family Farm in Green Creek to allow county residents to access this powerful tool.
Where can I access the information?
RainWise Weather Data
Who can use it?
The system is completely open to anyone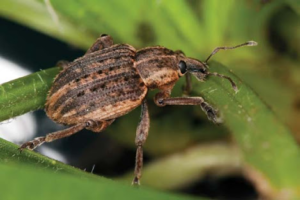 who wants to use it, and it currently has pest and disease models for the following crops:
Apples
Grapes
Tomatoes
Potatoes
Onions
Sweet Corn
Alfalfa
Turfgrass
How much does it cost to use?
It's free!
Online Resources and Tutorials
I'm having trouble using the system – Who can I call?
Scott Welborn – Polk County Cooperative Extension Director
828-894-8218          sawelbor@ncsu.edu
Jon Klimstra – TK Family Farm, Green Creek
828-817-8348          tkfamilyfarm@gmail.com
Dan Olmstead – NEWA Coordinator, Cornell University
315-787-2207          dlo6@cornell.edu