Polk County loves its farms and farmers.  Agriculture has been at the heart of this community for centuries, and we want to keep it that way.  One of the most important goals of our office is to bring new farmers to the county to carry on the rich agrarian traditions that have been handed down through generations of Polk farmers.  If you are interested in starting your farm in Polk County, please contact Dawn Jordan at djordan@polknc.org or 828-894-2281.  We're here to help you become a successful farmer!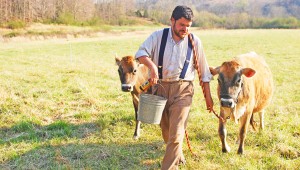 Markets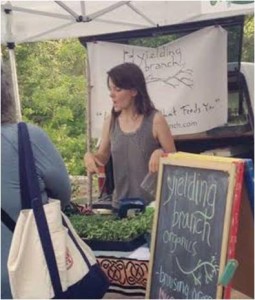 There are great market opportunities throughout the year in Polk County.  In addition to the three weekly farmers' markets, there are also a number of stores and restaurants that actively seek local produce to feature on their shelves and in their dishes.  Not sure how to make the connection?  No problem – we're here to help!
Polk County is also conveniently located a short drive to major market opportunities in Asheville, Greenville-Spartanburg, and Charlotte.  Western North Carolina and Upstate South Carolina have received national acclaim for their strong and growing local food scenes.  With a rapidly expanding population, booming businesses, and strong support for local food, this region is quickly becoming a mecca for young farmers, and Polk County is right in the middle of it all.
Climate
Polk County is nestled in the "Goldilocks zone" b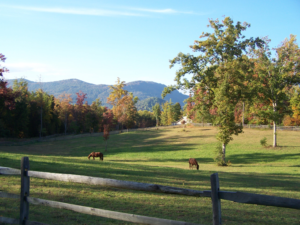 etween the mountains and the Piedmont.  We don't suffer the extreme heat that our neighbors in the eastern Piedmont have to contend with, and we are spared the bitter cold (for the South) that our friends in the western mountains have to endure.  Our area is part of an isothermal belt, which is a unique weather phenomenon that occurs on mountainsides where a "belt" of rising warm air is trapped between colder air on the valley floor and at the mountain peaks.  The upshot?  A longer, milder growing season for the farmers of Polk County!
Polk County Resources
North Carolina Resources
Beginning Farmer Resources